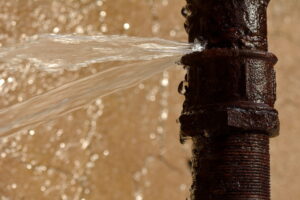 Just like any other component of your home, your plumbing pipes wear down over the years, with some materials aging quicker than others. At some point in your homeownership, especially if your home is more than a couple decades old, you may need pipe relining, repair, or complete home repiping. This is an extensive job, but one that our professional plumbers are very familiar with and highly skilled at managing. Plus you'll benefit in a number of ways from whole house repiping! Namely, you won't have to worry about any surprise plumbing leaks or repair needs for many years.
Of course, we understand that nobody really wants to invest in a plumbing project like this. It's not exactly the most convenient or fun thing to have done. But managing it sooner rather than later can help prevents years of problems, including higher water bills than necessary and even potential property damage from leaks and the like. But how do you know when it's time for repiping? Aside from having a professional plumbing inspection done, are there signs you can watch out for?
There sure are! Read on to learn what they are.