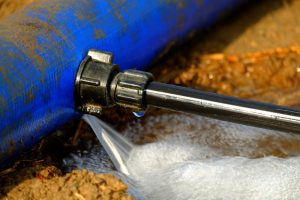 The sewer line in your plumbing system is the main line that removes wastewater from your home and moves it into the civic sewer system. Sewer lines are typically buried under the ground in your yard, which keeps them safe from damage and wear from the weather.
When trouble crops up, it requires the services of a professional plumber. We carry the most up-to-date equipment and use professional methods to access the sewer line, enabling us to repair leaks, clean out clogs, and address other issues without needing to excavate the pipe.
Of course, this would mean you actually spotted signs of sewer line trouble to begin with, and know that you need Olympia, WA sewer line services. It's important as a homeowner that you don't attempt to formally diagnose a problem with your sewer line. However, you can spot the common signs of a problem. When this happens, it's time to call in a pro ASAP.