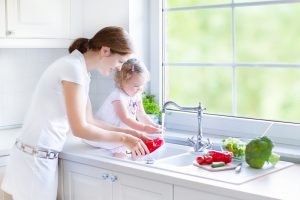 Have you ever tried to throw a banana peel down the drain, hoping your garbage disposal will grind it up? You might have been unpleasantly surprised…
Garbage disposal systems certainly are very convenient and easy to use, but they were not designed to chew up all types of garbage or uneaten scraps. In fact, there are quite a few things that homeowners throw down their kitchen sink that could damage the garbage disposal or even the drain itself.
So, we thought we'd provide you with a little guide below about what it is that shouldn't go down your kitchen sink.