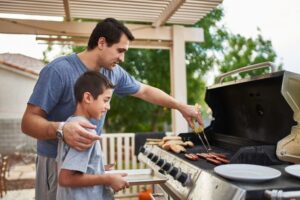 Summer is the perfect season for many fun activities we don't do as frequently at other times of the year. Outdoor barbecues, camping, and beach trips are some things we enjoy here in the Pacific Northwest.
Summer also brings a host of plumbing issues that people don't experience during other times of the year. Also, just having more family members at home during the day can make demands on your plumbing system that it isn't used to.
Let's go over four examples of summertime activities that might result in the need for drain cleaning in Olympia, WA.