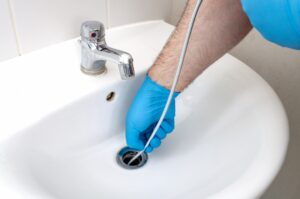 When you find yourself faced with a clogged drain, it's easy to look for a "quick fix" and hope that it will resolve the issue. Sometimes, a "quick fix" may work–but will it give you long-term results?
There are definitely some home projects that lend well to DIY attempts. There are other times, however, when it is best to leave the job to a professional… and drain cleaning is typically one of those jobs.
Why? Because the most common "quick fix" homeowners tend to use for drain clogs–store-bought, chemical drain cleaners–are really caustic and actually really bad for your plumbing system. Read on to learn why, and why you should only trust a pro for your drain cleaning!