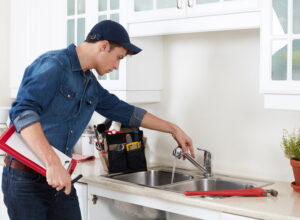 Your home's kitchen and bathroom sinks are the workhorses of your house. They're used multiple times throughout the day and despite their frequency of use, they rarely give you major problems.
Although minor problems can be fixed by savvy homeowners, it's important to know when to call for professional plumbing services in Olympia, WA. Sometimes calling in the pros is much easier–and cheaper!–than a DIY attempt.
We often receive service requests for bathroom and kitchen sink issues that might seem simple, but that are really only easy for someone with the skills and expertise. Here are some examples of kitchen and bathroom sink issues where it's better to call a plumber.