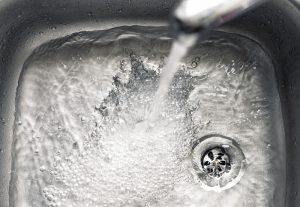 How often do you think about the drain and sewer part of your plumbing system? If you're like most homeowners, probably not much! You may think about it a little when you have a drain clog, but maybe you just reach for a bottle of liquid drain cleaner you got at the hardware store, and call it a day.
We could write an entire blog post on why you shouldn't use these chemical "solutions" (in fact, we have!) The bottom line is, they are caustic and eat away at the lining of your pipes, ultimately doing more harm than good. Plus, if your clog originated from a blockage or problem in your sewer line, then a little bit of liquid drain cleaner isn't going to resolve the problem.
For this, you will likely need the help of a hydro-jet, a type of drain snake that has an omnidirectional sprayer head on it that scours the lining of your pipes with a high-pressured stream of water. This not only removes whatever is sticking to the inside of your plumbing, but prevents clogs from happening in the future, too. Read on to learn how to tell when you may have a sewer line blockage and need this service!