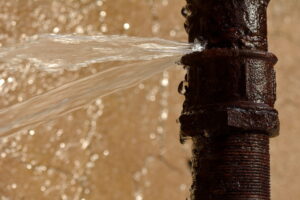 "I never saw it coming!" 
That's what many homeowners say when their busy lives are disrupted by plumbing leaks. Chances are high that most never smelled it coming, either. That's because many leaks are silent and odorless until they become severe enough to cause visible damage to your property. 
You don't want to wait for a waterfall to pour out from under your kitchen sink or a floor to get soggy and cave in. Now is the time to check your home for seven common signs of an indoor leak. Keep these signs of a leak in mind to increase your chances of quickly catching any leaks that may break out in the future.