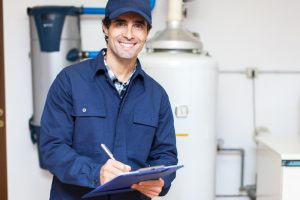 A competent, reputable plumber is as important to the functionality of your home as a reputable mechanic is to your car or a dentist to your teeth. When issues arise with your plumbing system, you should be able to rely on not only a professional plumbing contractor but on one that provides 24-hour plumbing in DuPont among their comprehensive services.
You might have a number of plumbers you're aware of in your area, or who you've seen driving around town. But, do you know what qualities are most important to look for in someone who is going to work on your plumbing? Before hiring someone, we urge you to read the guidelines we've provided below when choosing the right professional.
They Offer Emergency Services
Let's face it, how often does a plumbing problem take place during a "convenient" time? Something such as a burst pipe or sudden leak typically can't wait to be dealt with. It's not just water loss or waste that you have to deal with, after all. You will be facing property damage caused by that water.
A quality plumber will provide same-day service to ensure that your plumbing issue is dealt with as promptly as possible. Typical emergencies we get called for are running water with no known source, the sewer system backing up, no hot water output, a leaking water heater, or an overflowing toilet.
They Have a Solid Standing in the Community
We're going to guess that you probably don't feel comfortable working with a company, for any service, that you know absolutely nothing about. Chances are, you at least try to see if you have a trusted friend who has used the company before, or at least that the company has solid reviews.
The fact is, if a plumbing company has fantastic customer testimonials and reviews, it demonstrated the quality of their work. In addition to solid reviews, most reputable plumbers are affiliated with industry certifications. Reach out to our team to learn more!
They Offer Comprehensive Plumbing Services
A plumbing contractor who works on more than just fixing minor leaks is a plumbing contractor that can bring a wide range of helpful plumbing services to you. From video pipe inspection used to detect leaks and potential blockages to water treatment systems that improve the quality and health of your drinking and bathing water, our plumbers offer it all, for total home comfort and convenience.
They'll Give You an Upfront Estimate
No matter what type of service you're having done in your home, the technician there shouldn't just start working without first diagnosing what the problem is, and then submitting an estimate of the cost to you. In fact, if they skip this or refuse to give you an estimate, you probably shouldn't trust them!
They Have an Updated Website
Usually, a plumbing company that has a blog that is frequently updated, hosts seasonal promotions on their site, and has an active social media presence is a plumbing company that's active and busy. These are always good signs of a highly professional and customer-focused company.
To get in touch with a reputable plumber in your area, contact Brooks Plumbing Co. today!