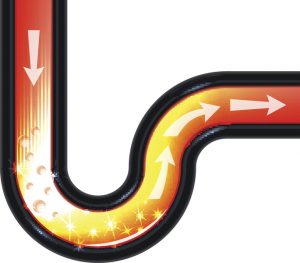 The drain and sewer system of your Tumwater, WA home is one of the most important parts of your plumbing system, if not the most important part. If it isn't well cared for, it can create serious problems for the entire plumbing system. Fortunately, though, it's actually fairly easy to keep your drain system in good shape.
You need just remember to schedule drain cleaning services on a routine basis. But how do you know when it's time to do so? Keep reading to learn some of the signs to look for, which indicate a drain cleaning session should be a priority for you.
Slow Drains
Drain clogs are probably one of the most common, and the biggest, issues that you're likely to deal with when it comes to your drain and sewer setup. Clogs typically form slowly, as waste builds up inside the drain pipe walls. As the clog builds toward the center of the pipe, it restricts water flow more and more.
If you notice that just one of your drains is having this issue, then you likely have a clog in a single pipe. If, however, you have multiple drains in your home experiencing this problem, then the problem goes deeper—into your sewer line.
Foul Odors
This symptom is most common with kitchen drains, which tend to deal with food waste quite a bit. You may detect bad smells coming from another drain as well, however. If a foul odor is coming from one of your drains, it may be due to particularly bad waste buildup within the pipe.
It's very important to note, too, that foul odors coming from multiple drains indicate a problem deeper in your sewer system. A drain cleaning appointment may not be enough to deal with this issue. We're happy to assess this for you and make the proper recommendation for further service.
Invest in Annual Plumbing Maintenance
Even if you don't notice any outwardly signs that you need drain cleaning at the moment, it's wise to schedule this professional service at least once a year. Since drain clogs tend to develop over time, rather than suddenly, preventive drain cleaning will often clean out waste buildup that may have eventually caused significant problems.
Plumbing systems don't have seasons when they're under more strain than others, like HVAC systems do. So, the timing of your annual plumbing maintenance appointment isn't important, as long as you stay on top of it and plan regular appointments.
There are a couple methods that our professional plumbers use for drain cleaning—drain snaking is the first, which involves the use of a long cord that has an auger on the end of it used to break up clogs. Sometimes though, this isn't enough, and hydro jetting is necessary—this is when we use a powerful stream of water to scour away any buildup in your pipes.
To learn more about our drain cleaning process and to schedule your next plumbing appointment, contact Brooks Plumbing Co. today!