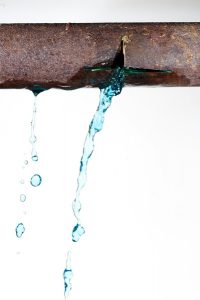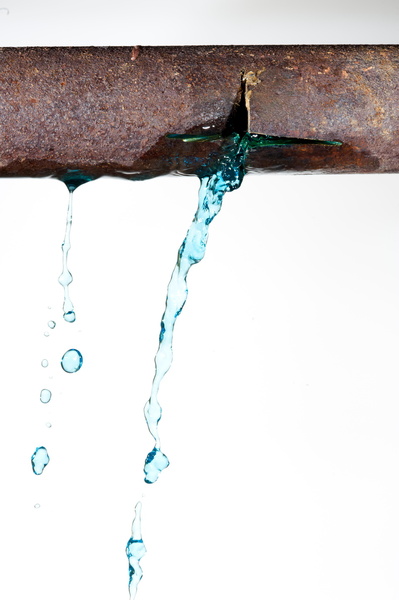 So, you think you've got a leak, huh? Well, how can you be so sure? Unless you've got water puddling everywhere, it can pretty hard to tell that you've even got a leak at all!
Fortunately, though, there are plenty of other signs that suggest you've got a plumbing leak somewhere in your home, and below, we have listed the majority of them for you. All you've got to do is keep reading to find out more! (And of course, remember to schedule your plumbing services with us!)
So, Do You Have a Leak?
Common signs of a plumbing leak, include:
Sounds of running water or dripping water: If you hear the sound of running or dripping water, especially in spots where there is no obvious source, it's quite possible that you've got a leak somewhere in your home.
Soft spots: Any soft spots developing along your walls or floor is an indication of a leak. It'll also give you a general idea of the leak's location.
Mold: Mold or similar growth spreading in your home, especially in a spot where there hasn't been any mold trouble in the past, is a clear sign that you've got a leak!
Unexpected spikes in your water bill: If your water bill starts to rise, especially if you haven't used your home's plumbing any more often than usual, it is very possible that you have a leak.
Hot spots or cold spots:  Another sign of a leak is hot or cold spots on the part of the floor, wall, or ceiling where the leak is located. This is caused by temperature changes from hot or cold water coming through.
Reduced Water Pressure: A lack of water pressure from the faucets and other outlets in your home indicates a leak. Depending on how many are affected, you can get a general idea of where the leak might be.
A running water meter:  There's a very easy way to spot a leak if your home if you aren't sure. Check the meter reading on your home, then wait at least 30 minutes without using a single plumbing outlet in your home. (It's usually best to run an errand or do something else away from the house.) Then check it again. If the meter has gone up, then you have a leak.
You Need Professional Services
If you suspect you've got a leak in your home, it's highly important that you hire a professional plumber for the job! Your plumbing in Tumwater, WA requires the hands of a trained professional with the right tools, knowledge, and experience. Yes, there are going to be plenty of amateurs willing to service your system for a fairly cheap price but remember, an attempt to save money could end up costing you much more in the long run. Trust us, when it comes to your plumbing, you don't want to take any risks.
To schedule your plumbing services, contact the team at Brooks Plumbing Company today! Quality in Everything We Do.