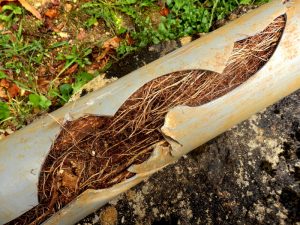 While your sewer line isn't something you likely give a whole lot of thought to, it probably is one of the most important components—if not the most important aspect—of your plumbing system. This is the main line that removes wastewater from the plumbing in your home and moves it to the civic sewer system. Since sewer lines are most commonly buried under the ground in your yard, they are typically safe from damage and wear from the weather.
However, a lot can go on underground, and when trouble does arise, you'll need professional Lacey, WA drain and sewer services from a team you can trust, such as ours. A reliable company will have plenty of techniques and methods to repair leaks, clogs, and other issues with your sewer line in an effective and efficient manner.
But How Do I Know When There's a Problem?
First off, it's important that you not try to diagnose a problem on your own or try to fix it on your own. Not only can this create a huge mess, you might actually doing more harm to your plumbing system than you started with. It is important, however, to know the signs that something is wrong, so you have the time to call in a plumber before the issue grows.
Puddles in Your Yard: Leaks can create puddles in your yard—at first glance you might assume that it's a broken sprinkler head… be sure to check for this. In the absence of a sprinkler head problem or rainwater, chances are the puddle is caused by a problem in your sewer line.
Excess Greenery: As gross as it may be to think about, if your sewer line is leaking you are essentially fertilizing your landscaping. Therefore, you may notice vegetation in your yard that seems greener and healthier than the rest of the surrounding lawn.
Slow Drains: A single clog or backup in a drain within your home isn't that uncommon of a problem. However, if multiple drains are clogged or seem sluggish to drain water out, then you very likely have a blockage within your sewer line that needs removal.
Mold and Mildew: A leak in your sewer line is going to create excess moisture in your yard and the property in general, naturally. This moisture can then lead to the development of mold. While mold remediation from a certified company can remove the mold, you'll need to get to the root of the problem so it doesn't happen again—and this can mean having a leaky sewer line fixed.
Running Water: Do you hear water running, despite no taps being on in or around your property? This can very likely be from a sewer line leak. The noise will typically be localized somewhere where there shouldn't be any running water.
Foul Odors: Let's face it, a sewer line leak is going to result in a pretty smelly situation. There are a number of gases and similarly odorous components traveling through your sewer line, and in the event of a problem, you'll likely pick up on gross odors pretty quickly
For plumbing services you can trust in, contact Brooks Plumbing Co. today!