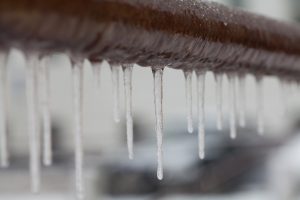 It's awfully cold outside, and although temperatures rarely drop below freezing here, doesn't mean they can't — just look at how crazy the weather's been already! For this reason, it is important that you pay close attention to your plumbing system, particularly your pipes, as they can freeze when temperatures drop too low.
Of course, frozen pipes are a BIG deal, so it is important that you do what you can to prevent this problem from occurring. Fortunately, there are a number of things you can do, and below, we have outlined some of them for you. All you've got to do is keep reading to find out more (and yes, remember to call our team when you need a plumber in Tumwater, WA.)
Why Are Frozen Pipes a BIG Deal?
You might be wondering why you need to be concerned with frozen pipes — can't you just run some hot water and thaw the pipes on your own?
The problem with this line of thinking is that the thawing process causes pressure changes in your pipes. That pressure change can lead to cracked and even burst pipes. Not only will this result in significant water damage, but it can cause serious injury, too.  To repair frozen pipes, the best thing you can do is to call in an experienced plumbing professional!
So, What Can You Do?
Like we mentioned above, there are some things you can do to prevent frozen pipes, including:
Start Outside
As soon as temperatures drop low enough that you won't be using your outdoor plumbing—sprinkler system, hoses, etc.—go ahead and open your outdoor faucets, as they are the most prone to freezing. Also, turn off the water flow to these faucets, whether you use them for sprinklers or any other outdoor application.
Let all the water drain from them, and leave them open. You may even want to place insulated caps on your faucet openings and hose openings as extra protection. And speaking of your hoses, be sure you disconnect them, too. Let them drain, and store them indoors, or at least in a garage or storage shed where they won't be too exposed to colder temperatures.
Insulate
There are a number of pipes in your plumbing system that run throughout your home and can be vulnerable to freezing temperatures. Of course, there are some pipes that you can't do without during the winter — meaning they're attached to faucets that you can't just drain and turn off the water supply to—such as under-sink pipes, basement plumbing, or pipes running through your crawlspace.
In order to properly protect this section of plumbing during the chillier months, it's wise to invest in some pipe insulating sleeves, which you can find at your local hardware store. This helps keep the temperature of the water in your pipes from dropping too low.
Keep Your Cabinets Open
Typically, you're not going to have exposed plumbing in your bathrooms or kitchen area. This means it's going to be under your sinks, or behind walls—walls that lead outdoors. This makes these pipes sensitive to freezing. Therefore, leaving your cabinets open lets the warmth from your heating system reach them, making them much less likely to freeze.
Schedule your plumbing services with the team at Brooks Plumbing Company today!