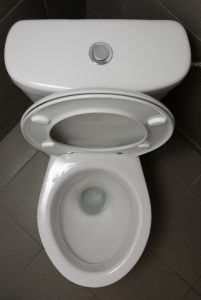 If you don't know anything about low flow toilets, you're about to! See, regular toilets are becoming a thing of the past — low flow is the way to go! Why? This is because installing a low flow toilet in your home is one of the best way s to conserve water, which, of course, is good for both the environment and your wallet.
Low flow toilets offer a number of benefits and, below, we have outlined some of them for you. All you have to do is keep reading to find out more (oh, and as always, remember to contact our team when you need a plumber in Olympia, WA.)
How is a Low Flow Toilet Better?
Now, some of you might be wondering how these toilets differ from your current toilet. Your toilet, if it was made after 1980, likely uses at least 3.5 gallons of water per flush, which is about 50% more water than a new, low flow toilet. This is because a low flow toilet uses about 1.6 gallons of water per flush. While this might not sound like a big difference, a new toilet could end up saving you hundreds of dollars on your water bill, and who wouldn't want that?
Aren't They Expensive?
Typically, homeowners expect high-efficiency systems to be quite expensive. However, low flow toilets are generally quite affordable. Today, you can purchase a low flow toilet for about the same price as a traditional model. Super low flow toilets can cost a bit more, but, much like more energy efficient air systems, the annual savings are worth the initial expense.
How Much Will You End Up Saving?
Just by upgrading your toilet, you can save between 11,000 and 35,000 gallons of water per year, which is a savings between 55% and 77% of your current water consumption. Of course, these savings will vary from household to household, depending on your location and the cost of water there.
All of this saving is great for your bank account, however, it is also quite great for the environment. Mother Earth will definitely thank you for making the switch to a low flow toilet!
Professional Installation is a MUST!
If you are interested in having a low flow toilet installed in your home, then it is important that you hire a professional plumber for the job. Trust us, only a professional has the tools, training, and expertise to help you select the perfect toilet for your home and install it accordingly.
And yes, while there may be plenty of amateurs willing to perform these services for a fairly cheap price, remember that sometimes an attempt to save money could end up costing you much more in the long run. Therefore, it is always better to call in a pro and get the job done right the first time around. See, when it comes to your plumbing system, you definitely don't want to take any risks.
For all your toilet needs, or to learn more about the different services we offer, contact the team at Brooks Plumbing Company. Quality in everything we do.