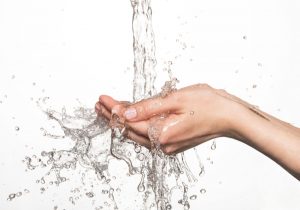 We absolutely get it: letting go of your water heater can certainly be hard, and of course, you have every right to be sad about it. However, we discourage you from being too sad about, especially because installing a new water heater can certainly be exciting — there are just so many benefits of doing so!
There are plenty of signs that suggest it's time to let go of an older, outdated water heater, and below, we have listed some of them for you. All you have to do is keep reading below to find out more! (And remember to contact our team when you need plumbing in Tumwater, WA.)
There are plenty of signs that suggest it's time for a water heater replacement, including:
Age
Yes, your water heater was built to last, but that doesn't mean that it was designed to last forever. In fact, the average life expectancy of a water heater is anywhere between 10 and 15 years. If yours is any older than that, you might want to consider a replacement. Why? Because older, outdated water heaters are simply not going to be as efficient or as effective as newer models.
Frequent Repairs
In general, your water heater should not require more than just one or two repairs every few years. If yours needs any more than that, it could be a sign that it's time for a replacement. As a rule of thumb, if you are spending 50% or more the cost of a new system on repairs, it is better to just bite the bullet and invest in a new water heater — one that isn't going to require so many repairs!
A Lack of Hot Water
Your water heater should be able to keep up with your household's hot water demands. Therefore, if you find yourself racing your family members to be the first one in the shower for fear of running out of hot water, you've definitely got a problem on your hands. Consider replacing your water heater with a system that is going to be able to supply all the hot water that your household needs!
Higher Bills
An old, inefficient water heater is going to cost you a lot more to operate, which is why we recommend keeping a close eye on your monthly energy bills. If you find that you are paying more and more for hot water, you might want to think about replacing the system. Why pay more than you should have to for comfort?
Hire a Professional
If you feel as though a water heater replacement is in the near future, contact your local plumbers right away! Only a professional plumber will be able to determine if it's time for a replacement. If it is, he or she will be able to match you with a brand new system — one that is going to best meet your unique comfort needs!
To schedule your water heater services, contact the team at Brooks Plumbing Company.