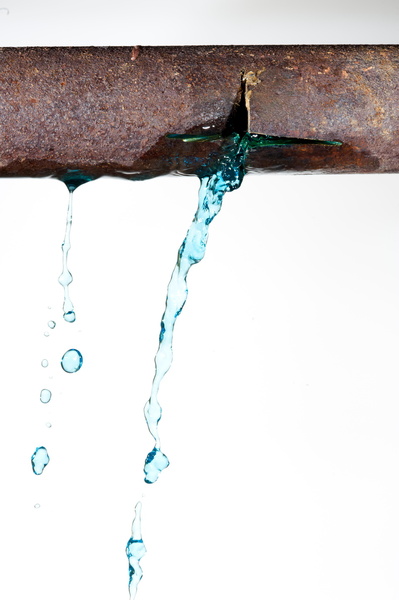 Your plumbing system is quite large, quite complex, and quite hidden from view. So, how is it that plumbers are able to pinpoint even the smallest issues? Surely, it's impossible to spot pinpoint leaks in pipes hidden beneath floors and behind walls, right?
When you encounter problems with your drains, pipes, or even your main sewer line, you don't want a plumber coming into your home and tearing your property apart. So, it is for this reason that plumbers now use video pipe inspection. This technology allows plumbers to see every detail of your plumbing system to locate an issue without ever having to dig through drywall or unhinge a floorboard to get to it. Below, we will explain how video pipe inspection works and how you can benefit from these services.
Here's How Video Pipe Inspection Works
Video pipe inspection, in theory, is quite simple. Plumbers use a flexible rod set up that is easily fed into your drain and/or sewer lines. Affixed to the top of the rod is a small camera, which sends a live feed f images back to a monitor that the plumber can review in real time. If necessary, it is also possible to store this video footage for further review.
Though it sounds simple enough in practice, it is not quite as easy as it sounds. Only a professional plumber can use the equipment properly and navigate your plumbing system successfully. Additionally, it takes someone with professional experience to accurately review the video footage and make accurate diagnoses.
What are the Benefits?
There are plenty of benefits of using video pipe inspection — the first is being able to properly diagnose problems with your drain and sewer system. Just because you have a specific symptom, doesn't mean that there is going to be a clear cut reason behind the problem. Using video pipe inspection allows plumbers to peer into your system in order to see precisely what the issue is. Depending on the issue, he or she will be able to make accurate recommendations– maybe you need a pipe repaired or maybe you are in need of drain cleaning in Olympia, WA. 
In addition to using video pipe inspection for diagnosis, we can also use this technology after your services are completed to see if we've properly repaired the issue, eliminating much of the guesswork. Using this equipment allows us to measure the success of the work we've done and helps us to decide if further action is needed.
So, What are You Waiting For?
If you've never had video pipe inspection services performed before, consider scheduling these services. It is a  great way to check for plumbing issues, keeping repair costs to a minimum. Remember, the sooner a problem is caught, the less money it will take to repair it. Ask your local plumber if they offer these services, and if not, you can always count on us!
To schedule your video pipe inspection services, or learn more about the benefits, contact the team at Brooks Plumbing Company.