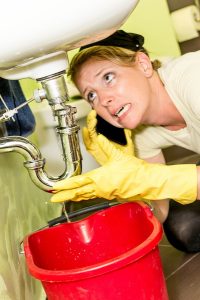 The last thing that any homeowner would want to deal with a plumbing emergency: they're messy, they're yucky, and they can lead to all sorts of damage to your home and property. Of course, it's impossible to prevent all emergencies, however, you do have the ability to contact your local emergency plumber as soon as disaster strikes!
Unfortunately, many homeowners don't know what "qualifies" as a plumbing emergency and are often left to face the problem on their own. Therefore, we have provided a list of some of the most common plumbing emergencies so you can jump into action ASAP! All you have to do is keep reading below to find out more!
Some Common Plumbing Emergencies
Make sure you call an emergency plumber in Tenino if you experience any of the following:
The Overflowing Toilet
An overflowing toilet can be quite messy! If your toilet looks more like a waterfall than it does a toilet, of course, you should contact an emergency plumber ASAP. Not only does this inhibit your ability to use your bathroom, but all that water can certainly lead to water damage!
The Clogged Sink
Sure, a minor sink clog can usually be cleared with a plunger of a hand-cranked snake. However,  if your drains seem unreasonably clogged, then it is time to contact a professional. A clogged sink can certainly put a damper on your day!
The Broken Water Heater
There is nothing quite worse than stepping into an icy shower, especially when you're just trying to relax! A broken water heater can be detrimental to your daily routine: not only will you be faced with cold showers, but it can affect the way you clean and do laundry. If this happens to you, don't hesitate to contact an emergency plumber.
The Blocked Sewer Line
A blocked or damaged sewer line can be…well… stinky! A cracked or clogged main sewer line can cause all sorts of problems for the rest of your plumbing system and can even lead to water damage inside your home. Since your main sewer line is one of the most important components of your plumbing system, you want to have this problem addressed right away.
The Pipe Leak
We all fear the dreaded pipe burst. Of course, if this happens in your home, it can be particularly worrisome. If one the pipes in your home develops a serious leak, you need to contact an emergency plumber right away.
Don't Wait!
If you've found yourself dealing with an emergency plumbing situation, contact a professional right away. Do not hire an amateur to service your system, as sometimes an attempt to save money can end up making the problem much worse. Only a professional plumber has the training, tools, and experience to handle the complex needs of your plumbing system. Trust us, you don't want to leave your repairs to chance.
To schedule your plumbing services, don't hesitate to contact the professionals at Brooks Plumbing Company.