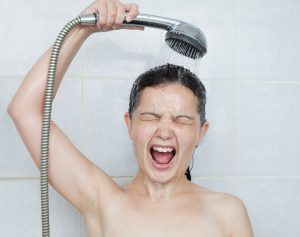 Owning a great water heater is absolutely essential to your comfort — stepping into a hot shower is perhaps the *best* feeling in the world! And without a great water heater, how would you wish the dishes, do your laundry, or enjoy a bath after a long day at the office?
So, if your hot water heater is no longer getting the job done, it might do you well to consider installing a new one. Now, we know what you're thinking, and yes, installing a new water heater can certainly be a little overwhelming. But, that's why we are here to help!
Below, we have provided you with a sort of quick-guide to installing a new water heater. All you have to do is keep reading to find out more! 
As promised, here is your quick guide to water heater installation.
1. Decide to replace your current water heater
The first step in installing a new water heater is figuring out if it's time to replace your current system. Fortunately, there are quite a few signs that suggest it's time for a replacement:
Your system is old: Although built to last, the average lifespan of a water heater is anywhere between 8-12 years. If yours has aged beyond this average life expectancy, it is best to consider a replacement.
The system requires frequent repair: Your water heater should not require more than just one or two repairs every few years, so if yours requires any more than that, it might be in your best interest to replace the system.
You frequently run out of hot water: The primary role of your water heater is to supply your home with an endless stream of hot water, so if yours no longer keeps up with your hot water demands, it's time for a replacement.
2. Narrow down your options
Once you've decided it's time for a replacement, the next step is to narrow down your water heater options to find the system that best fits your needs. Here at Brooks Plumbing Company, we install and service:
Tank water heaters: Tank water heaters are the most popular water heaters on the market today. They come fully equipped with a water storage tank that continuously heats water throughout the day. That way, you'll be able to enjoy hot water right when you need it.
Tankless water heaters: Also known as "on-demand" water heaters, tankless water heaters heat water on an as-needed basis, so you'll never have to worry about an empty tank! These systems are extremely efficient, too!
3. Professional installation
Once you've made a decision about the type of water heater you want to be installed in your home, it's time to have a professional plumber perform your Olympia plumbing installation. Professional installation ensures that your new water heater is the right fit for your home and ensures that the system will work efficiently and effectively for years to come.
To learn more about our water heater services, contact the team at Brooks Plumbing Company today!