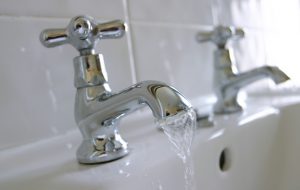 Home plumbing projects are high up on the list of home remodeling projects that you shouldn't attempt on your own—and that's because you could end up doing more harm that good, however well-intentioned the project may be. However, bathroom remodeling projects are becoming more and more popular, and with good reason.
While your bathroom may not be the first room you consider when you're thinking of undergoing a home remodel of any kind, it's easy to understand how you'd want to make this room as functional as possible, for your comfort and the comfort of your family, and perhaps even your guests. When you are ready to undergo an Olympia, WA bathroom remodeling project, we are the team to call. In the meantime, however, we have many factors for you to consider.
Does Your Home Need Repiping?
If your home was built in 1970 or prior to this year, then chances are you have pipes that are aging and need replacing. Older plumbing has a greater chance to become corroded and cause devastating leaks, costing you wasted water as well as money.
Since your bathroom plumbing will be exposed anyway during a remodel, now is the perfect time to invest in repiping services. An added benefit of this service it that it enables your remodelers more freedom to design the new bathroom exactly to your specifications since the pipes can work with them rather than being something they must work around.
What's Your Budget?
There are a lot of small bathroom plumbing factors to consider that can impact the cost of your remodel. For example, are you planning on moving any fixtures, such as your toilet or kitchen sink? Or perhaps you want to get a larger toilet. The toilet must be aligned correctly with the space in which it's to be installed, so this may require some prior adjustments and construction to your bathroom. Setting your budget at the beginning of your bathroom plumbing project is a wise choice, and we're happy to sit down with you to discuss your options.
Consider Energy Use
We aren't just talking about your bathroom lighting—although LED is definitely the way to go if you're looking to save energy in that department. Rather, we're talking about your plumbing appliances. Today's options include low-flow showerheads, low-flush toilets, and more appliances that will help reduce your water consumption, and subsequently your water bills!
Indulge in Some Luxury Items
Your bathroom plumbing remodel is the perfect opportunity, if your budget allows, to install things such as a whirlpool tub or multi-bowl "Jack and Jill" style sinks. When you have the right bathroom remodeling professionals on the job, and high quality, high-efficiency appliances to help you save money in the long run, there's no reason not to explore options that can make your bathroom a very appealing area of your home. Be sure to ask us about our numerous bathroom remodeling options.
You can count on Brooks Plumbing Co. for superior plumbing services. Contact us today!