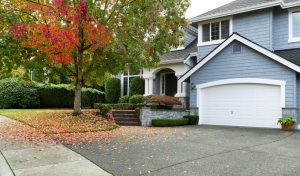 What is repiping? It's the task of replacing an old or faulty length of pipe in your home with a new one. Sometimes, this means only replacing a single length of pipe or a section of plumbing. However in other more serious cases, we may recommend whole-house repiping.
Fortunately for you, our Rainier, WA plumbing experts have plenty of experience with this kind of job and are here to help you make an informed decision about how to best treat a failing plumbing system. But before we even get there, we'd like to let you in on some signs that you may need to repipe.
Signs of a malfunctioning plumbing system are often hard to spot due to the fact that this system is mostly out of sight, behind walls and beneath floors. Keep reading to learn about some of the things you can watch out for, with no plumbing experience necessary.
Rust in the Water
If the interiors of your pipes are rusty or corroded, then flakes of it will begin to break off and enter your home through the faucets. As a result, you'll notice rusty or discolored water. Keep in mind though, that if you only notice this discoloration when hot water is used, you're likely dealing with a water heater problem versus a whole-house plumbing issue. If it's coming from all your taps though, then you almost definitely would benefit from whole-house repiping.
Multiple Leaks and Widespread Corrosion
Leaks can sometimes be sealed by our plumbers through professional welding or similar methods. However, if leaks keep cropping up in the same length of pipe, then you're very likely dealing with a flaw in the pipe, which will need to be replaced.
If corrosion or rust appears on the pipe itself, then leaks are probably only a matter of time. The good news here is that you have time to fix the pipes and schedule repiping before water damage even occurs.
Lead Pipes
Modern home construction no longer includes lead pipes. The reason for this is because lead constitutes a health risk. It's been removed from paint as well as the piping that snakes its way through your home. However, if you live in an older home, then you could still have lead pipes in your system. This requires immediate replacement, as the health and safety of you and your family is at risk.
More about Repiping
By now, maybe you've discovered your home is displaying signs that you need whole-house repiping. As such, you may be stressed out about what a big job this is. It is a pretty big job, but that's also why it's important to hire professionals with extensive training and experience for the job.
There are also things your plumbers can do to mitigate property disruption or damage. For instance, pipes can be rerouted to go behind walls or on exterior walls instead of under the foundation of your home. Not only does this mean we don't have to dig to access them, but your risk of slab leaks is effectively eliminated, too.
Whether you need whole house repiping or want us to take a look at a persistent plumbing leak, contact Brooks Plumbing Co. today!