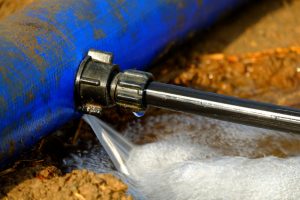 Commercial drain issues are an understandably awful thing to deal with, and they only get worse the longer they are neglected. Though many commercial plumbing problems start off small, they can cause a considerable amount of damage if they aren't repaired right away.
Without prompt Olympia, WA commercial plumbing services, you could find yourself replacing a pipe or an entire section of your commercial plumbing much sooner than you may have had to otherwise. Not only is this a costly inconvenience, but it can cause significant business interruption to your commercial space. Keep reading to find out more about some of the commercial drain problems that warrant prompt service, before they endanger the rest of your plumbing system.
Pipe Corrosion
There are a number of different types of corrosion that are depending on the material that your drain pipes are made out of. Copper pipes, for example, are resistant to the rust that impacts iron and steel.
Copper is widely used in both commercial and residential buildings and is very sturdy, but copper is susceptible to corrosion from chlorine and formaldehyde particles within the soil.
These particles cause what's called pitted and formicary corrosion, which weakens the pipes and opens them up to leaks. This can cause a significant amount of damage if leaks aren't discovered right away.
Tree Root Infiltration
You may be surprised by how much of a threat that trees are to your commercial plumbing system, but the fact of the matter is that they are. Tree roots extend far beyond the visible part of the tree, and can easily find their way to nearby sewer pipes, given that they are a source of water.
One or two roots is typically not a huge problem, but if a root is able to grow and spread within the pipe, it can reach a point that it's not able to be easily removed, and could necessitate a pipe replacement.
Pipe Sagging
If your commercial space is in an area with loose soil, then your pipes could be susceptible to sagging, or what's called bellying. This is a result of the ground shifting around the line, which can misalign the pipe and cause a low point where waste can collect.
This process restricts the flow of wastewater through the pipe and causes frequent backups. If the ground shift is great enough—particularly over an extended period of time—then the pipe can even crack. This can be repaired, of course, but is definitely not a plumbing issue to wait on.
Lime Scale Buildup
Hard water is a problem that impacts millions of homes and business across the country, and can impact your entire commercial plumbing system. While hard water is not inherently bad for the health of the building's occupants, it is damaging to pipes.
Lime scale accumulation from hard water exposure eventually restricts the flow of wastewater through your plumbing system, and if it isn't dealt with quickly, it can harden and become almost impossible to remove—necessitating a pipe replacement.
Contact Brooks Plumbing Co. today for all of your plumbing needs—both residential and commercial.